explore the highlands in style
1969 Little Nelly - Austin Healy Sprite IV
Introducing Little Nelly, our 1969 Austin Healy Sprite IV.

The Austin Healy Sprite first appeared back in 1958 and was in production up until 1971.

This gorgeous, gleaming little blue gem is a beautiful example of these traditional British sports cars. She is very light on her toes, is brilliant fun to drive, has a surprising amount of space, will get admired wherever she goes and is guaranteed to put a smile on your face.
Engine: 1275cc 4 cylinder
Transmission: 4 speed manual
Extras: 2 seater soft top with tonneau cover.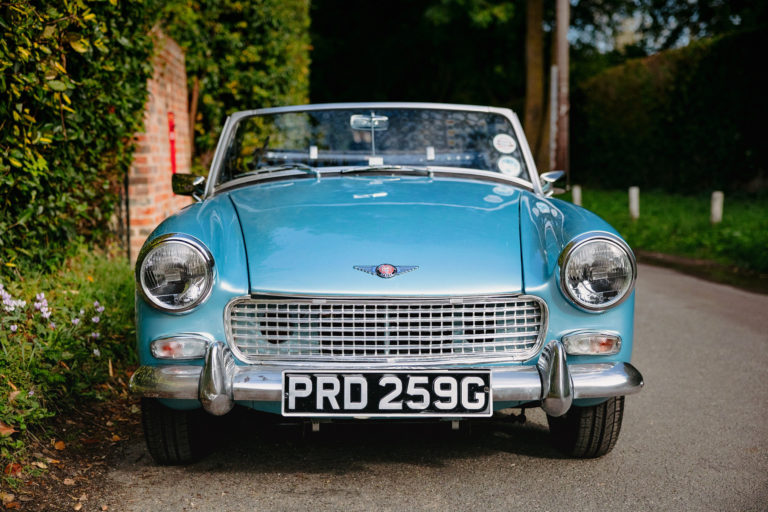 Meet Coleman, our latest sporty number, the MGB.  Launched in May 1962 to replace the MGA.  Introduced as a four-cylinder roadster, a coupé with 2+2 seating was added in 1965, with production continuing until October 1980.  The MGB GT sported a ground-breaking design by Pininfarina with the launch of its sporty 'hatchback' style.  By combining the sloping rear window with the rear deck lid, the GT offered the utility of a hatchback while retaining the style and shape of a coupé.
Engine: 1.8 Twin Carb;
Transmission: 4 speed Manual with Overdrive;
Seating: 2 seater with jump seat.
1972 "Gus" Triumph Stag - the Coventry Cruiser
For a comfortable and relaxing tour of the Highlands we would recommend our beautiful Triumph Stag called Gus. This great British V8 sports cruiser offers you the ultimate in style, comfort and looks amazing parked at Dunrobin Castle.  
The Stag is a natural born cruiser and perfect for taking the whole family out to experience the many wonders of the Highlands.  Why not watch the seals at Thurso, have an encounter with the dolphins in the Moray Firth or Chanonry Point.  Watch the salmon jumping at Rogie Falls world or enjoying the breathtaking sights such as the Torridon Triangle. 
Superbly comfortable, with room for 4 people the Triumph Stag is a total pleasure to drive.  It has power steering and 4 speed plus overdrive gearbox so there is plenty of power when you need it and of course, you get to enjoy that famous Stag waffling V8 soundtrack. Bliss!
Engine: 3.0 V8 Petrol, 145 BHP, 160 lb.ft;
Transmission: 4 Speed + Overdrive Manual, Rear wheel drive;
Steering & Suspension: Power assistance, fully independent, double wishbone front , semi trailing arm rear;
Seating: 4 with seatbelts;
Luggage space: Mid sized boot, soft bags ideally, plus option of rear set space if no passengers;
Extras: Dual USB socket, 12V socket and radio.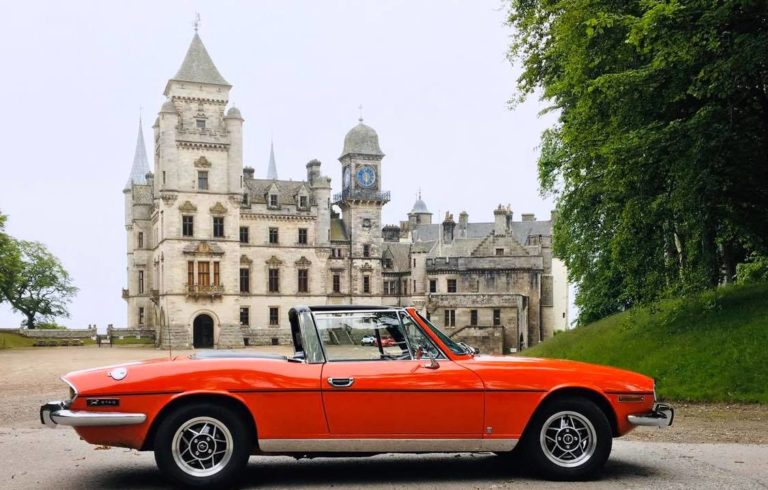 *NEW IN 2023* Triumph TR6
Triumph TR6 is one of the last of the classic British sports cars.
Engine: 2.5L straight six engine
Transmission: 4 speed manual with overdrive
Extras: 2 seater convertible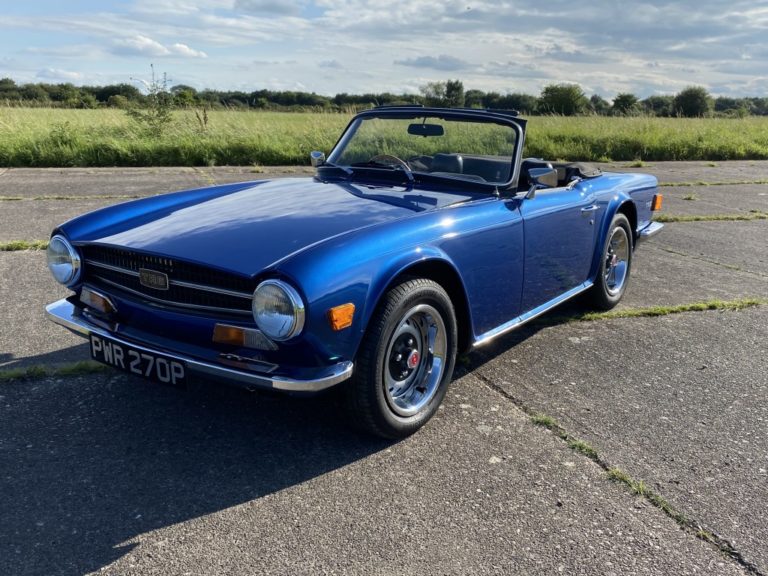 1967 Eleanor - V8 Automatic Mustang
Meet Eleanor our 1967 V8 Mustang and boy does she pack punch. The Eleanor Mustang featured in the movie "Gone in Sixty Seconds". You know the one where the primary target in a plot is to steal 50 cars. Well, we're not suggesting you steal any cars but Eleanor will capture your imagination and provide the ultimate thrill in driving.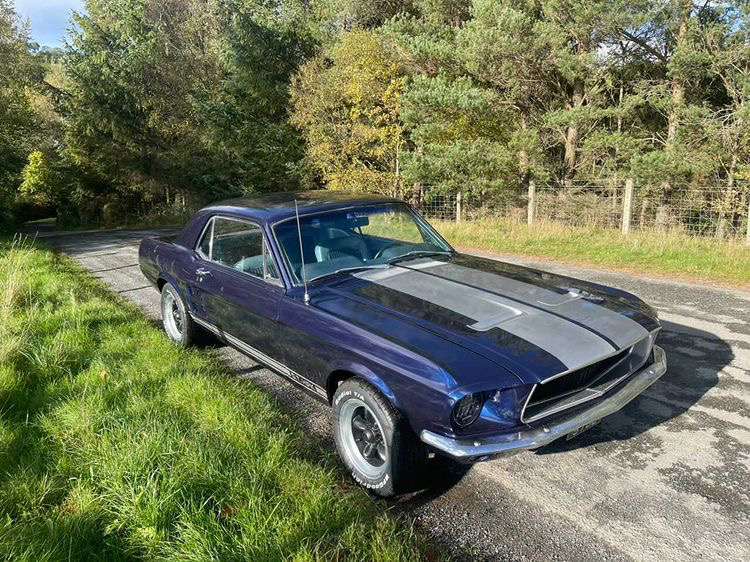 Explore the Highlands in Style